Speakers
Moderator: 

Rebecca 

Malouin
, 
Director of Research for the Institute for Global Health and Associate Professor in Family and Community Medicine, Michigan State University
Welcome

 remarks

: 

Steven Hanson

, Associate Provost and Dean for International Studies and Programs, Michigan State University
Opening Remarks: 

Samuel L. Stanley

, President, Michigan State University
Tonya Villafana

, Vice President, Global Franchise Head, Infection, AstraZeneca, USA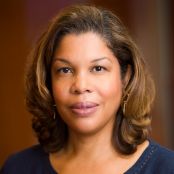 Tonya Villafana joined MedImmune/Astra Zeneca as a Product Development Team Leader in 2009. She has been responsible for leading cross-functional global product development teams for vaccines and monoclonal antibodies including MEDI8897 (nirsevimab), MEDI7510, MEDI8852, MEDI5537, MEDI534 and MEDI559. From 2011-2013, Tonya was seconded from AZ to the World Bank and served as the International Federation of Pharmaceutical Manufacturers and Associations (IFPMA) World Bank Fellow. In this role, she supported the Global Medicines Regulatory Harmonization Initiative including raising financing, with a focus on strengthening regulatory systems in Africa and co-authored the Bank's position on Non-Communicable Diseases for the UN High Level Meeting on NCDs in 2011. Prior to joining AZ, Tonya was Director of Portfolio Management at the PATH Malaria Vaccine Initiative (MVI) where she had oversight of MVI's vaccine candidate portfolio. She served as Chair of MVI's Portfolio Management Committee and was a member of the RTS,S malaria vaccine team (GSK's Mosquirix, first malaria vaccine to receive regulatory approval), leading teams for PATH in Tanzania and Gabon. From 2001-2006 Tonya was the Site Director of the HIV Vaccine Initiative at the Botswana Harvard School of Public Health AIDS Initiative Partnership for HIV Research and Education in Gaborone, Botswana, where she established clinical sites to conduct the first HIV vaccine studies in the southern African nation, in collaboration with the US NIH HIV Vaccine Trials Network. While in Botswana, she served on the Botswana National HIV Vaccine Committee collaborating with local and international institutions including WHO, the Debswana Mining company and Botswana Police Service.
Tonya has served on several scientific committees and advisory boards including the Malaria Clinical Trials Alliance, International Society of Vaccines and the NIH Integrated Preclinical/Clinical AIDS Vaccine Development Program. She has worked closely on global health initiatives with the Bill and Melinda Gates Foundation, PAHO, WHO, IFPMA, and UK Development Agency for International Development. She received a PhD in immunology from Weill Cornell University Graduate School of Medical Sciences and an MPH from Harvard School of Public Health. Tonya is committed to developing novel vaccines and drugs to prevent diseases in the most vulnerable populations around the world.
Richard Mihigo

, Coordinator, Immunization & Vaccine-Preventable Diseases Programme, World Health Organization Regional Office for Africa, Republic of the Congo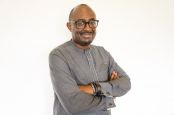 Dr. Mihigo is a senior public health specialist with over 25 years of experience in designing, implementing and evaluating disease control programmes at national and international levels. He joined WHO in July 2004 and is currently the Coordinator of Immunization & Vaccines Development (IVD) in the WHO Regional Office for Africa in Brazzaville, Congo; a position he has held since 2014. In this position, Dr Mihigo coordinates WHO's technical support to Member States in the African Region in the planning, monitoring, and evaluation of immunization programmes.
This includes supporting the development of policies, norms, and standards for national immunization programmes including vaccine regulation and research,  establishing and strengthening partnership coordination mechanisms between countries and supporting resource mobilization efforts for national immunization programmes.
Since the beginning of the COVID-19 pandemic in January 2020, Dr Mihigo has been supporting WHO's  response to COVID-19 in the African Region as Deputy Incident Manager and is coordinating WHO's  efforts to support countries' preparedness and deployment of COVID-19 vaccines.
Dr Mihigo holds a Doctorate in Medicine from the University of Kisangani, DR Congo and a Master's degree in Public Health from the University of Boston, Massachusetts, USA. A national from Rwanda, Dr. Mihigo has worked from 1994 to 2003 at various senior level positions in the national health system of his native country including managing the National Immunization Programme from 2000-2003. 
Douglas Slater

, Assistant Secretary General, Human and Social Development, Caribbean Community (CARICOM), Guyana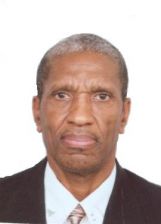 Dr. Douglas Wilbert Slater assumed the position of Assistant Secretary-General, Directorate of Human and Social Development of the Caribbean Community (CARICOM) Secretariat on 1 October 2013.
A national of St. Vincent and the Grenadines and a Medical Doctor by profession with an MPH.  Dr. Slater was the Minister of Foreign Affairs, Foreign Trade and Consumer Affairs of St. Vincent and the Grenadines from 2010-2013. In that capacity, he also served as representative of St. Vincent and the Grenadines to the ACP-EU Parliamentarians Group.
Dr. Slater served as Minister of Health and the Environment, St. Vincent and the Grenadines, 2001-2010 and was the CARICOM Minister of Health designated to negotiate the regional approach with the Global Fund to fight AIDS, TB and Malaria (GFATM) during the establishment of the GF. 
Additionally, Dr. Slater was Chair of the Executive Committee of PAHO and was involved in discussions regarding the now established Caribbean Public Health Agency (CARPHA)
Early in his career he served as a Public Health Physician in several communities in Jamaica during the emergence of HIV as a regional and global health challenge. He also contributed significantly to revamping the immunization practices that resulted in improved coverage in communities in Jamaica. (The focus of his Master's Thesis). He went on to the posting of Public Health Physician in a UNDP/USAID/Government of Jamaica Typhoid Control Project. The project succeeded in controlling the spread of typhoid. 
Ova Emilia

, Dean, Faculty of Medicine, Public Health, and Nursing, Gadjah Mada University, Indonesia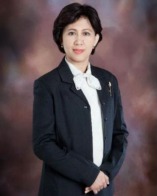 Professor Ova Emilia is the first Indonesian Professor for Medical Education. She was inaugurated as the Dean of Faculty of Medicine for period of October 2016-2021. Prior to the current appointment, she was responsible for the overall academic governance at the Faculty of Medicine, Universitas Gadjah Mada as the Vice Dean for Academic, Student and Alumni for the period of December 2012-2016. She joined UGM in 1990 at the Department of Obstetrics and Gynecology, and deliver lectures in the field of ObGyn as well as Medical Education.
She also works closely with colleagues at the Department of Medical Education for the comprehensive evaluation and improvement of a problem-based learning strategy in a competence-based curriculum for the undergraduate program in medicine. She obtained her Master of Medical Education from the University of Dundee, Scotland, UK before completing her residency training program in ObGyn. After holding her specialization as Obstetric Gynecologist, she was studying in the University of New South Wales, Sydney Australia for her doctoral program. She hold PhD degree within the scope of Clinical Teaching, and Consultant Social Obstetric and Gynecology.
Roberto Lopez

, Executive Director, Acción Internacional para la Salud (AIS), Peru 
Trained in sociology, Roberto Lopez Linares has worked in the field of health for more than 30 years. He is an advocate for universal access to medicines and other health technologies as an essential component for the full exercise of the right to health. He has participated in the construction of proposals for access to antiretroviral treatments for persons living with HIV, within the framework of the national response to that epidemic. He has developed studies of policies regarding access to medicines – and barriers to access -- in Peru.
He participated as a representative of civil society in the negotiation process of free trade agreements with the US, the EU, and the Trans Pacific Partnership (TPP), with the aim of preventing the adoption of "TRIPS plus" measures that can be major obstacles to access to health technologies, including medicines.
He is currently director of International Action for Health (AIS Peru) and continues to advocate for the improvement of access to medicines for all who need them.
Amit Kumar

, Consul General of India, Chicago, USA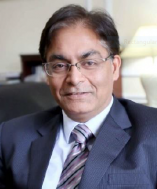 Amit Kumar is a career diplomat and joined the Indian Foreign Service in 1995. He has wide ranging experience having served in Headquarters and in several Indian Missions abroad. He has dealt with both bilateral and multilateral work in diverse areas such as political, strategic and economic spheres. Prior to taking up his current assignment as the Consul General of India in Chicago, he was the Deputy Chief of Mission in the Embassy of India, Washington DC with Ambassador-rank.
His recent assignments included stints as Joint Secretary for Development Partnership Administration and as Joint Secretary for Human Resources Management in the Ministry of External Affairs, New Delhi. He was also Deputy Chief of Mission at the Embassy of India in Tokyo. He has previously served as Under Secretary (China) and Director in the Foreign Secretary's Office in New Delhi.
His overseas assignments include stints in a number of key capitals as Third Secretary in the Embassy of India, Beijing; First Secretary dealing with political work in the Embassy of India, Berlin; First Secretary / Counsellor dealing with political, information, cultural and education work at the Embassy of India, Ankara; Counsellor and Head of the Economic & Commercial Wing in the Embassy of India, Beijing; and Counsellor / Minister dealing with Third Committee and UNSC matters in the Permanent Mission of India to the United Nations, New York.
Ambassador Kumar holds a Bachelor's degree in Mechanical Engineering from the
Indian Institute of Technology, Kanpur. He is married to Ms. Surabhi Kumar and
has two children.