AAP African Futures Research Leadership Program
The call for scholars for Cohort 4 is closed
Overview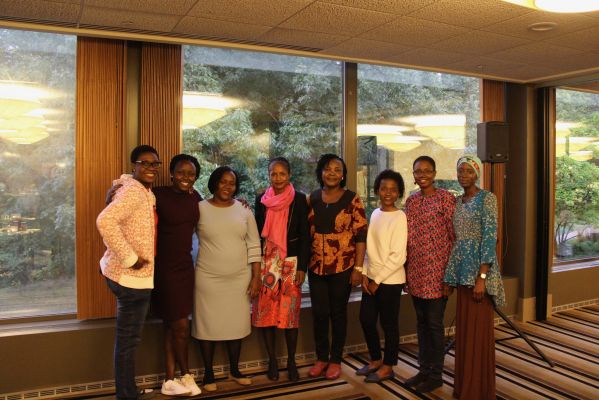 The inaugural cohort of African Futures Scholars at MSU in Fall of 2019
Objective
This program is designed to address the gender gap of researchers in Africa. On average, women only make up 30% of all active researchers across the continent. Our objective is to train a cadre of African researchers who, upon return to their home institutions at the end of the program, become scientific leaders in their community, help solve Africa's challenges, and become trainers of the next generation. These researchers will sustain their institution's partnership with MSU into the future as they continue their research careers.
Success Stories
Our inaugural cohort of African Futures Scholars brought eight early-career female researchers in Fall of 2019. At the end of their year at Michigan State University, the scholars had engaged with their work alongside mentors and built lasting connections. Each scholar shared their findings and experiences during the Dissemination Workshop.
The Alliance for African Partnership welcomed our second cohort of African Futures Scholars in July 2021 and is currently hosting the third cohort until July 2023.
Check out our Story Behind The Scholar video series to learn more about the scholars and their work.

Questions
Please contact Jose Jackson-Malete at jacks184(at)msu.edu or 517-884-8587 with any questions.