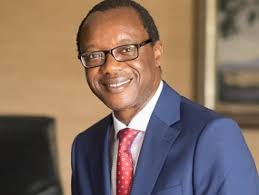 At the University of Pretoria we aim to transform lives through education, research, development and the use of science to solve problems, improve lives, and have a positive impact on society. At the core of our research is ensuring that we do research that matters so that we can transform lives and communities. Our Future Africa campus, that was officially opened last year is the first of its kind on the continent, and also affirms our commitment for transdisciplinary research on issues linked to the AAP`s six themes, which are of critical relevance to Africa's sustainable development.
Our raison d'etre is why we are proud to be a member of the AAP Consortium as we are committed to working together to transform lives and address global challenges. We consider this as an important extension of our current strategic networks and platforms in and related to Africa, including the African Research Universities Alliance (ARUA), the Regional Universities Forum for Capacity Building in Agriculture (RUFORUM), and the Australia-Africa Universities Network (AAUN), all of which provide an even broader reach for any collaborative activities undertaken by UP and AAP.
The work we have done this year with the AAP Consortium has increased the visibility of the work of UP researchers and experts, helping us reach beyond academic research communities. We look forward to collaborating more to find solutions to pressing challenges globally.