2021 MSU International Awards: Bethany Wilinski
John K. Hudzik Emerging Leader in Advancing International Studies and Programs Award
Bethany Wilinski
Assistant Professor, Department of Teacher Education
College of Education
In her role as assistant professor of Teacher Education, Bethany Wilinski's work addresses global and comparative dimensions of policy and practice in early childhood education, which is both unique in and crucial to addressing the overlooked intersection of early childhood education, educational policy and international development. As the 2021 John K. Hudzik Emerging Leader in Advancing International Studies and Programs Award recipient, Wilinski is certainly making a significant impact on the advancement of international teaching.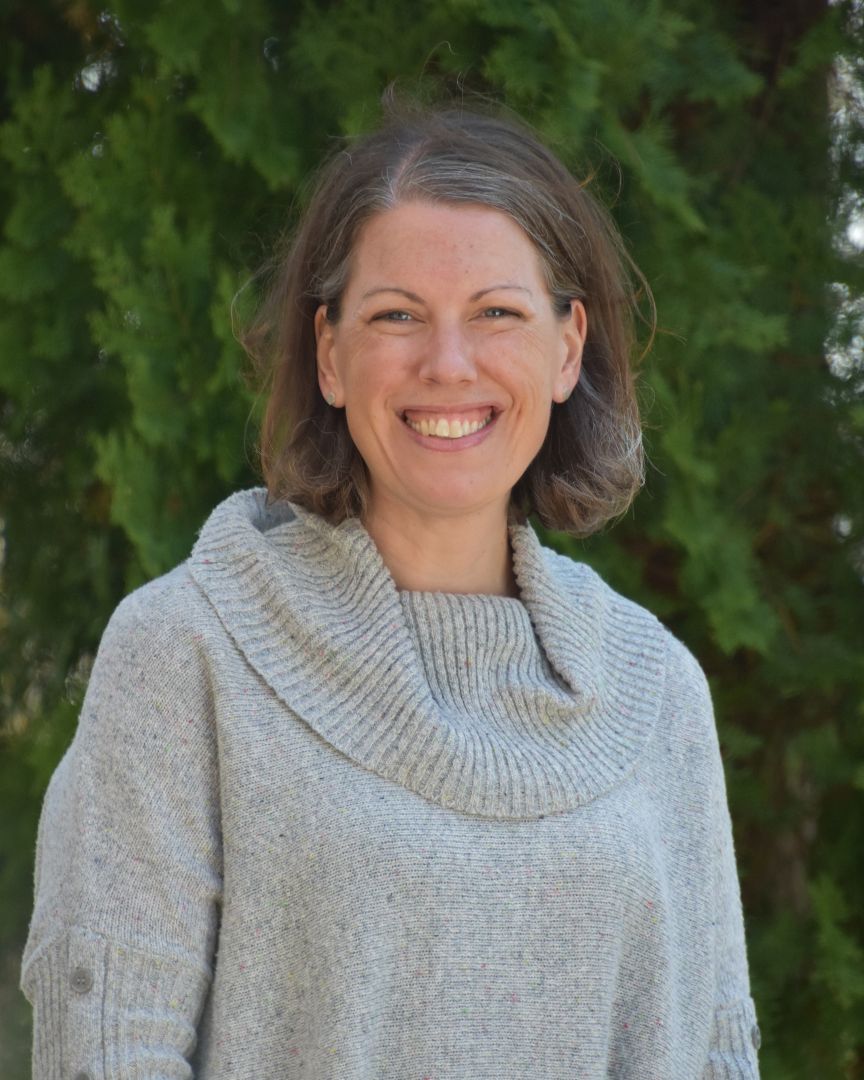 Wilinski is an education sector lead for MSU's Tanzania Partnership Program, teaches courses in comparative and international education and works with teacher candidates in the Global Educators Cohort Program. Her ethnographic research is focused on understanding how pre-kindergarten teachers in the United States and Tanzania experience and enact early childhood education policies in their classrooms.
She was a 2019 NAEd/Spencer Research Development Award recipient for her current project in Tanzania, which examines diverse stakeholders' perspectives on pre-primary education quality. Wilinski is currently leading TPP's Project PLAY (Professional Learning About plaY), an initiative focused on play-based learning and teacher development in Tanzania. She is also a consultant for the World Bank on the development of Teach ECE, a new ECE classroom quality measurement tool.
—An interview with Bethany Wilinski—
What led you to early childhood education, and how did you build your global lens?
My global focus really sharpened after finishing my undergraduate degree. I moved to Tanzania and taught primary school for two years there. At the time it was more of an adventure for me—I love to travel and explore new places, so I took the once-in-a-lifetime opportunity. But it became so much more than that. When I came back to the States, I started working on my master's degree and realized I was inspired to work in the field of international and comparative education due to the time I spent in Tanzania. I wanted to learn more about education systems in developing countries, particularly in Africa, and the ways that international development aid is wrapped up in educational decision making. As a teacher who comes from a long line of teachers, I found the questions that excited me were in the context of early childhood education—it's become my home.
What professional results are you most proud of?
My international work has evolved more slowly than my domestic work. At times it's been totally clunky. I consider coming to accept and embrace this an accomplishment, one of which I am proud. Things take a little longer in Tanzania, in fact, there is a proverb: pole pole, which means slowly, slowly. It's become a metaphor for how my work in Tanzania has evolved. I've spent 16 years developing relationships, spending time in the country, getting to know people, building networks and connections and just learning. Understanding Tanzania's history, culture, and sociopolitical context is critical to making sense of its education system and early childhood policies. The only reason I've been able to launch my research project there is because I've slowly, slowly built the networks, made the friends and colleagues and done work that is authentically and mutually meaningful. And I can't take credit for it, really. It would not have been possible without the many people who were willing to support my work.
"Through my teaching, I want to encourage students to see themselves as part of an interconnected, global community. We need to ask different kinds of questions about the settings that we're familiar with, that we might not otherwise have asked if we had only ever thought about our own circumstances."
Why is promoting the advancement of international teaching important to you?
I look at this through the lens of teacher preparation, as we're preparing elementary and secondary teachers in my department. I think a lot about why teachers would need to develop a global lens in their education experience, even if they don't plan to teach outside of the U.S. Where I've landed is that we can't ignore globalization, we can't ignore our interconnectedness. The pandemic has magnified this in many ways, exposing the cracks and fissures of inequity and reminding us that we're all connected. I think this is so important for future teachers to be aware of—that there's a world out there that's bigger than what's outside their front door. Through my teaching I want to encourage students to see themselves as part of an interconnected, global community. We need to ask different kinds of questions about the settings that we're familiar with, that we might not otherwise have asked if we had only ever thought about our own circumstances.
How, if at all, has your philosophy or practice of globally minded service changed in the last year?
For me, I've had to cancel many trips to Tanzania, and it was initially challenging to virtually connect with folks because of internet and bandwidth issues. The pandemic has made it difficult to connect with people in a sustained way that allows for authentic relationship building, but we're staying in touch in new ways and it's made me thankful for the established relationships I do have. In response, I had to pivot and reframe my research design, figuring out a way to do things remotely, which has actually made the research better in a way. We're learning how to set up professional development training online in the effort to teach folks about play-based learning, and that's been really exciting because we're innovating new ways to do this. We're working on a mobile app that stands up to the low bandwidth challenges and provides engaging content. It's a space that I didn't think I would get into, and certainly wouldn't have anticipated, but COVID demanded this shift if we wanted to move ahead with the work. It's been a really useful shift in my philosophy—in the past I would have thought we'd need to be in-person. Now I'm thinking about the ways we can do things remotely to reach more people and in a more sustained way.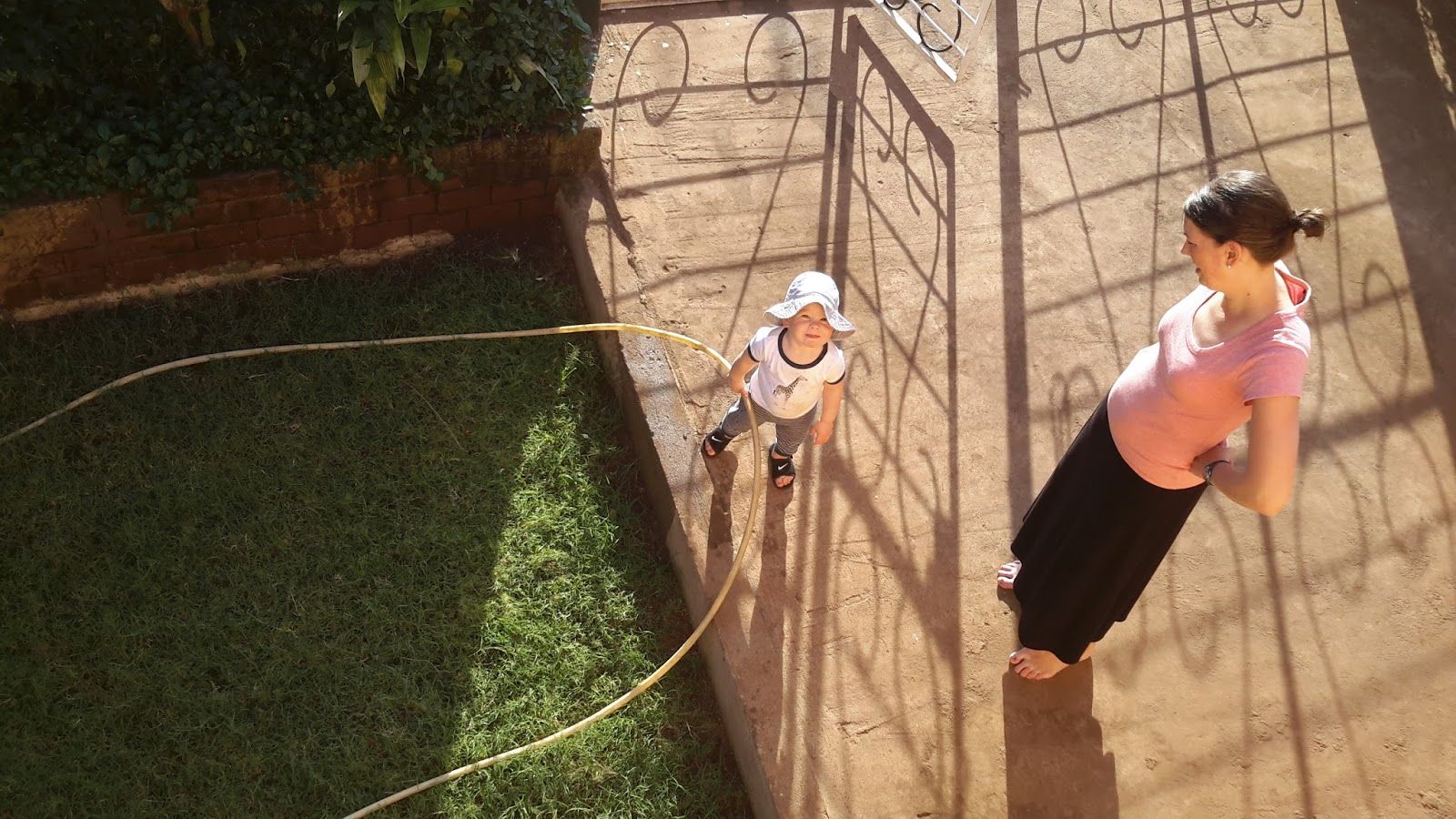 What impact have relationships had on your work?
In the most basic sense, we need to be connecting with other folks when we're doing international work, we need to be talking to the people in the places we work about what is useful and meaningful. I always have to remember that I am an outsider going into Tanzania. I come into that space with a set of privileges, assumptions and experiences that create a filter specific to my research—it would be very easy for me to carry on in an isolated way. The power of working with in-country partners is that I can ensure my work has an impact, that it's actually meaningful to Tanzanians. I need to hear from the people who live, work and play there. Otherwise, we're just imposing external assumptions on people. The relationships and collaboration I've established through my work are so important to me, and I'm proud that our work is very much responsive to community needs, grounded in a participatory approach.
How would encourage others to advance international studies in their respective communities?
Lean into hard moments. I try to create opportunities for my students to see the world in slightly different ways, even if something seemingly simple like a YouTube video. We can challenge assumptions through creating small opportunities for people to think beyond their own context and how they might relate something new and different to their own cultural beliefs, norms and values. I also have a responsibility to help my students develop the skills to be culturally sensitive, to avoid stereotypical depictions of places like countries in Africa, for example. There is a real pitfall to having these fleeting experiences because unfortunately it can reinforce negative perceptions. We want to spark curiosity and create spaces for critical and informed conversations.. And this is hard work. But it's necessary work.
The John K. Hudzik Emerging Leader in Advancing International Studies and Programs Award recognizes an early-career faculty member who is making a significant impact on the advancement of international scholarship, teaching, and/or public service and outreach at Michigan State University. The award includes $1,000 for professional activities.