Leopard sighting on The Mara
As luck would have it, I was in the back of the car that day, and as I turn around the leopard emerges from the bushes and walks within 5 feet of our car.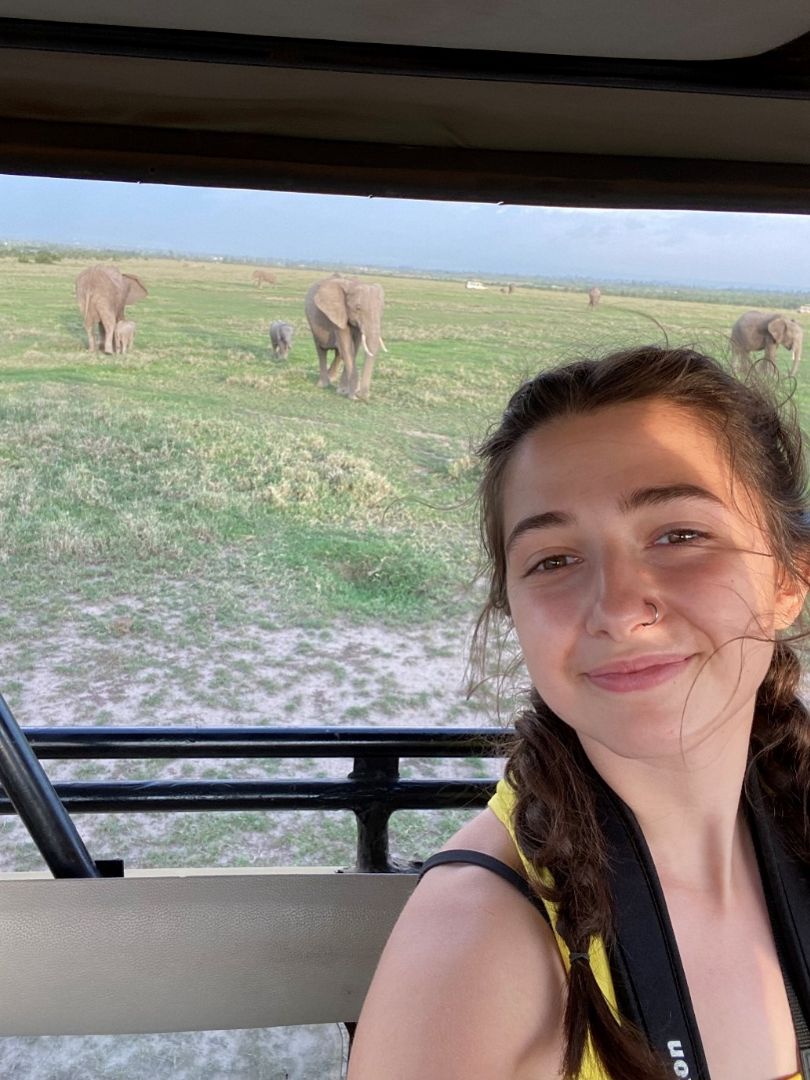 It was around 5pm on a random weekday in the middle of May. We had all been up since 6am doing homework and projects and were quite exhausted by this point. But the magic of going on a game drive had not quite faded.
We loaded into the game cars, and I said hi to Papa Chris, who knows more about Kenya wildlife than anyone could imagine. This was one of our first days in the Maasai Mara, and we were working on our first research project. The two groups in my car were both studying giraffes, so Chris took us out on a wild chase to find the tall animals (much more difficult than you would imagine). Driving through the savanna never brings a lack of things to see. By the evening the sun is starting to set, and animals are emerging back out to eat. Hundreds of Topi, Thomson's, and Grant's gazelle dot the horizon. Out in the distance there's a herd of elephants. Just a mother and her sisters trying to keep their kids in line.
Us five students in the car are standing on our seats with our chests out the top of the car, scanning the horizon for any sight of heads in trees. Dust covers your face and clothes, and you hold on for dear life going over giant holes and down hills. Eventually we find our culprits and settle in for a set of observations, focused on their actions and movements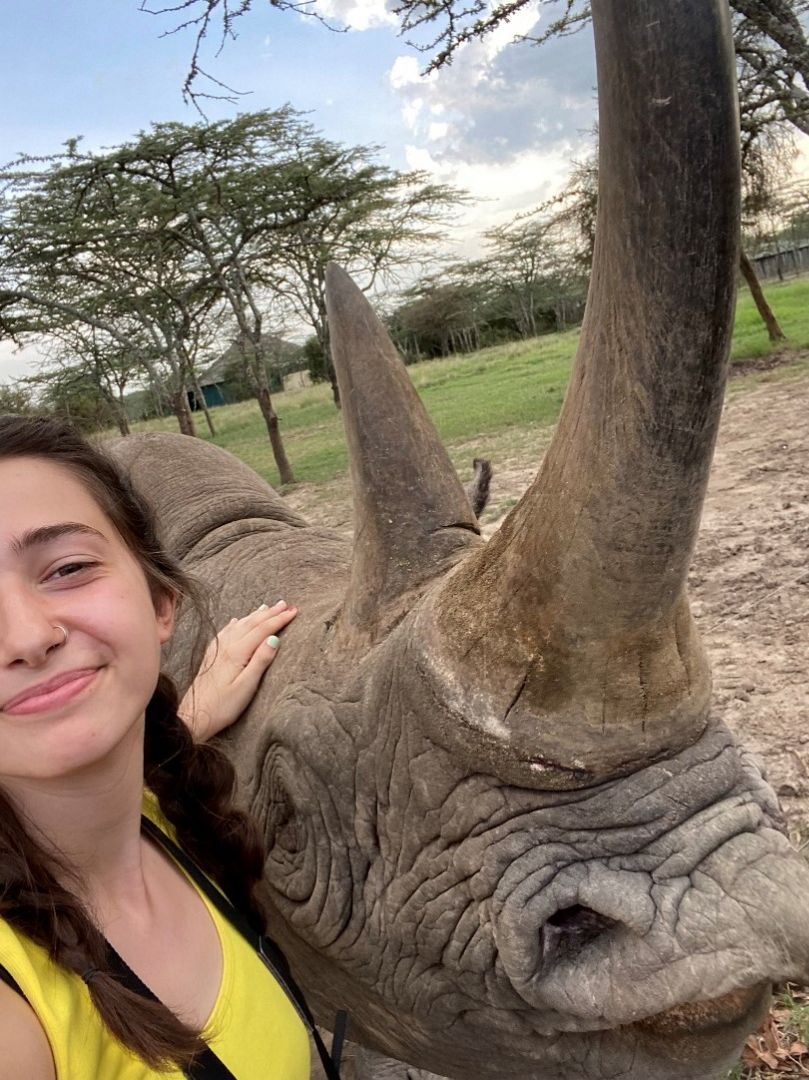 (whisper yelling at them to not all walk out of sight).
We're so focused that we don't notice when Chris gets a phone call, until we hear him sounding excited (he's speaking in Swahili so we can only pick up bits and pieces, but we know it's something big). Chris asks our instructor if it's okay if we end our observations early, and he starts speeding across the savanna. By this point we've gathered that it's a leopard, the first one that's been sighted since we've been in the Mara.
It's not hard to know where the leopard is when you approach, as the horizon is dotted with dozens of safari cars jostling for the best view (not humanity's finest moment). Chris, the genius that he is, parks us a bit down the tree line. That first few of a leopard in the wild takes your breath away. Before we know it, the leopard is walking towards us. As luck would have it, I was in the back of the car that day, and as I turn around the leopard emerges from the bushes and walks within 5 feet of our car. Absolute silence. No one dares to say a thing, all too mystified by what we're witnessing.
Eventually the evening storm blows in and we lower the roof to not get soaked, and we head back to our lodge before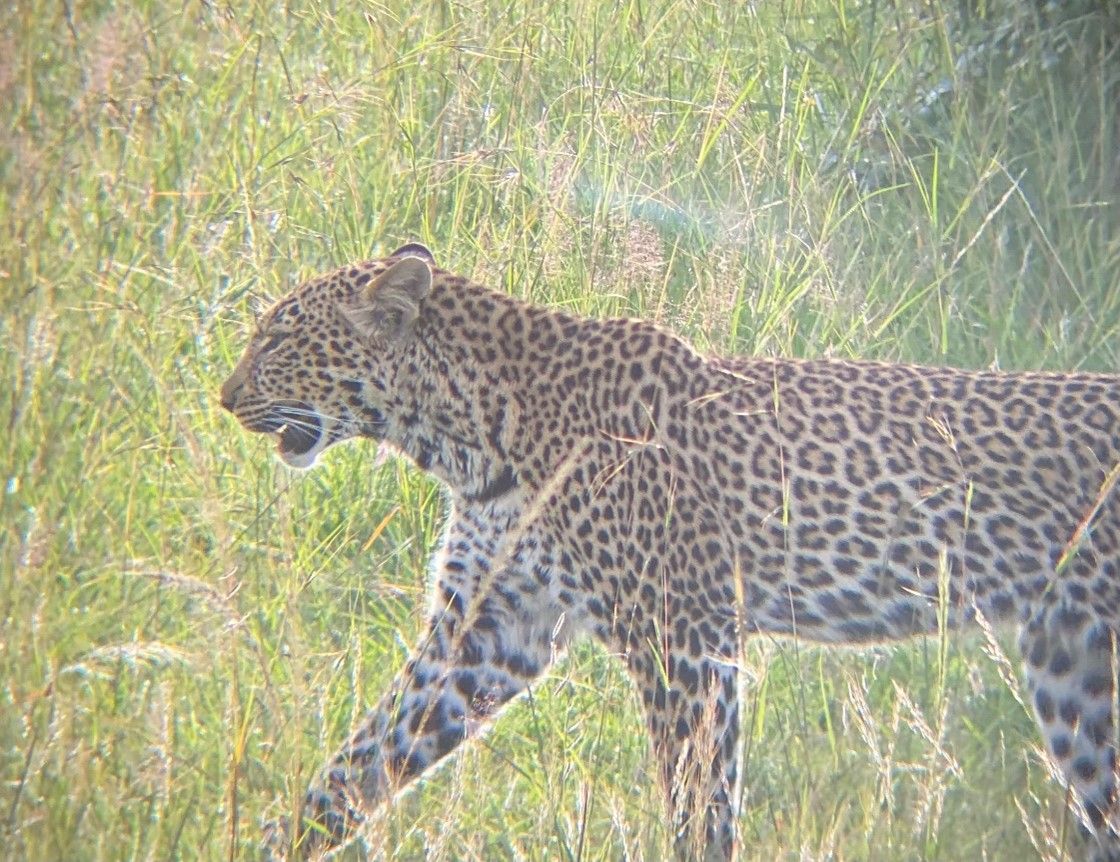 the storm gets worse. Some of us our talking nonstop we're so excited, others seem stunned into silence. The rest of the evening is spent with the 20 of us exchanging pictures of the leopard and of our classmates crying upon seeing her.
The smell of the rain seems magical that night. As thunder and wind shake the treetops and monkeys go screaming, we're all left wondering if it's a leopard encroaching on their trees, and do they know how lucky they are?
Name: Rita Gorsuch
Status: Junior
Majors: Zoology and Physiology
Hometown: Midland, Michigan
Program: Behavioral Ecology of African Mammals in Kenya