Fall 2021 Public Dialogue Series

Innovating financing for gender equity and implementing SDG #5 in Africa 
Wednesday, Oct. 27, 2021

 
9:00am-10:30am E

D

T

 (GMT-04:00)
Panelists and Moderator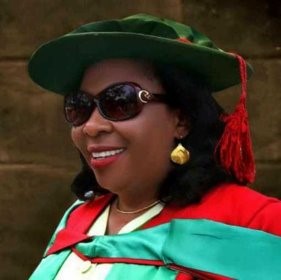 Moderator: Anthonia Achike
Professor, Agricultural Economics and Director, Gender and Development Policy ​
Centre (Gen-Cent), University of Nigeria, Nsukka
Anthonia Ifeyinwa Achike is a Professor of Agricultural Economics, University of Nigeria. She is a Research Fellow in REPRC, EfD Nigeria. She holds a PhD degree in Agricultural Economics.  ​
She has participated as a consultant and trainer in many Gender evaluations, mainstreaming and training activities at both national and international levels; and she has conducted many baseline, evaluation, benchmarking and impact studies for various national and international organizations.​
Her research interest is on Environment and Gender Issues.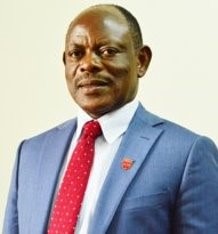 Barnabas Nawangwe
Vice Chancellor,​ Makerere University  
Prof. Barnabas Nawangwe is a Ugandan architect, academic, and the current Vice Chancellor of Makerere University (2017). Prof. Nawangwe holds a PhD in Architecture from the Kyiv National University of Construction and Architecture (KNUCA) and holds a number of certificates in Management.​
Prior to his appointment as Vice Chancellor, Prof. Nawangwe served as the Deputy Vice Chancellor (Finance and Administration), Ag. Principal of the College of Engineering, Design, Art and Technology, Dean of the Faculty of Technology (2002-2011) and Head of the Department of Architecture from its inception (1989 -2002), all at Makerere University.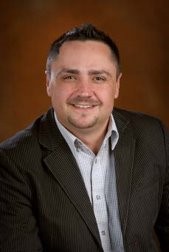 Aldo Stroebel
Executive Director of Strategic Partnerships, National Research Foundation, South Africa
​
Dr. Aldo Stroebel is Executive Director Strategic Partnerships at the National Research Foundation (NRF) of South Africa and Visiting Fellow at the Institute for African Development at Cornell University, USA. He serves as South Africa's National Contact Point for the ERC to H2020, and on the boards of the Water Research Commission (WRC) and the Agricultural Research Council (ARC). ​
He is a Foreign Fellow of the Ugandan National Academy of Science, and a founding member of the SA Young Academy of Science (SAYAS). He earned degrees from University of Pretoria; University of Ghent, Belgium; University of the Free State and Cornell University, USA. ​
He has published widely in smallholder farming systems and has been acknowledged as a leader in internationalisation of Higher Education, and research and innovation management.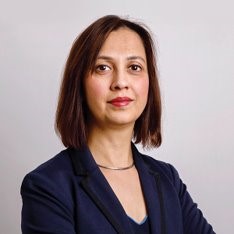 Zohra Khan 
Global Policy Advisor, ​United Nations Women
Zohra Khan is UN Women's Global Policy Advisor on Governance, leading the entity's work on gender budgeting and financing for gender equality. In this role, she has provided technical assistance to over 80 countries on national gender equality plans and strategies.​
Khan has 20 years of experience on gender equality and development in international and non-governmental organizations. Prior to joining UN Women, she was Senior Policy Officer at One World Action, where she conducted research on the impact of UK and EU aid and trade agreements on women's livelihoods.​
She is a leading contributor and the co-editor of the book Financing for Gender Equality: Realizing Women's Rights through Gender Responsive Budgeting, published by Palgrave Macmillan.​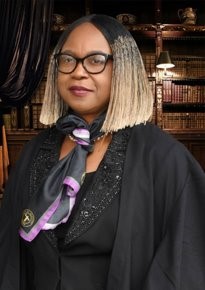 Joy Ngozi Ezeilo 
Law Professor, University ​of Nigeria (Enugu Campus)
Joy Ngozi Ezeilo, is a Law Professor, the Emeritus Dean of Law, University of Nigeria and the former United Nations Special Rapporteur on trafficking in persons, especially women and children (2008-2014). She also served as a Member, United Nations Civil Society Advisory Board on Prevention of Sexual Exploitation and Abuse (Feb 2019 to Feb 2021). She founded Women Aid Collective (WACOL), Tamar SARC and the West African Women's Rights Coalition (WAWORC).  ​
Professor Ezeilo is an activist and a scholar of repute. She is the 2019 winner of the National Human Rights Award in Nigeria and has been recognized and given several awards internationally and nationally, including being honoured by the then President of Nigeria in 2006 with a national honour- Officer of the Order of Niger (OON) for her activism and contribution to human development. She is currently the Deputy Chairperson of the African Women's Leadership Network (AWLN) Nigerian chapter. ​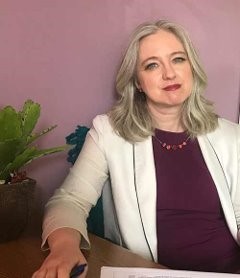 Stephanie Nawyn 
Center for Gender in Global​Context, Michigan State University ​
Stephanie J. Nawyn is the Co-Director for Academic Programs at the Center for Gender in Global Context (GenCen) and an associate professor in the Department of Sociology at Michigan State University. Her research and teaching expertise are in migration, refugees, and gender, with a focus on refugee resettlement and the international protection of Syrian and other refugees in the Middle East. Dr. Nawyn was a Fulbright Fellow at the Women's Research Center at Istanbul University during the 2013-14 academic year.​
Currently she is leading a project exploring how humanitarian organizations are attempting to reduce COVID-19 infections in service provision to refugees in Turkey, Lebanon, and Jordan.​
Background

 
Despite women being over fifty percent of the total global population and significant global attention being placed on gender and women's empowerment, they are nowhere near achieving equality.[1] Many organizations have instead adopted a gender equity principle of providing men and women not with the same resources, but with what they need to succeed. This has been prioritized in the sustainable development goals (SDGs Goal 5) and in the African Union (AU) Agenda 2063 (Goal 17). Although there is recognition of the need to have gender equity in every area of development, the situation in Africa in particular, is quite dire and how to achieve it is still not very clear. Therefore, women remain grossly underrepresented across all sectors despite possessing competitive skills and there are many efforts - from higher education to business to government—to increase their numbers. The issues about gender however, go beyond just increasing the participation of women, it is also about eliminating the persistent, structural sexism in work environments at higher education institutions, as well as in the public and private sectors. Women's voices also need to be represented throughout the value chain, but perhaps most importantly at the leadership level of policy, research, and business so that there are advocates negotiating for gender equity during decision making. Finally, there is need to integrate gender at all levels so that solu­tions are provided for both women and men in their day-to-day lives as agents of development. This is important because societies thrive when all citizens have equal access to and control of resources, as well as access to opportunities more broadly.
There are a number of reasons that there is slow action on gender equity in Africa; perhaps one of the most critical is the underinvestment in gender equity and women's empowerment. Financing for gender equity is central to achieving the SDGs as inadequate financing can hinder the implementation of gender-responsive laws, policies, and programs across all sectors. This session will focus specifically on the higher education sector and examine some of the transformative strategies for allocating resources for gender equity and achieving SDG Goal #5. We will discuss gender equity challenges in higher education (HE) and the role that different organizations are playing in facilitating gender financing through building partnerships, providing tailored technical assistance and guidance and building institutional capacity and knowledge. A number of success stories will also be shared.
---
[1] https://www.un.org/sustainabledevelopment/gender-equality/