Deputy Executive Secretary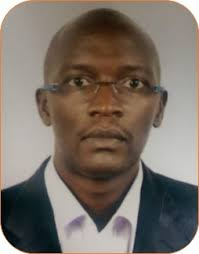 Regional Universities Forum for Capacity
Building in Agriculture (RUFORUM)
Plot 151/155 Garden Hill,
Makerere University Main Campus
P.O. Box 16811 Wandegeya
Kampala, Uganda
Email: m.osiru(at)ruforum.org
Mooses holds a PhD in Agriculture (Plant Pathology) and MSc (Plant Breeding/ Pathology) from Makerere University. Osiru has over 15 years' experience in the agricultural and higher education sectors, including close to 10 years within the Consultative Group on International Agricultural Research (CGIAR). As Regional Pathologist with the International Crops Research Institute for the Semi-Arid Tropics (ICRISAT), Moses supported small holder farmers to improve groundnut production and marketing, including through mitigating aflatoxin contamination in groundnut in Burkina Faso, Niger, Nigeria, Senegal, and Ghana (based in Bamako, Mali) and in Eastern and Southern Africa (based in Lilongwe, Malawi). Osiru supported farmers in East and Central Africa to combat Banana Xanthomonas Wilt and other banana diseases through research and development activities at Bioversity and its BARNESA network in East and Central Africa.
During his time with the Ministry of Agriculture (PMA Secretariat, NARS Secretariat) in Uganda, Osiru participated in the review and reform of agricultural research in Uganda that led to the new agricultural research policy in 2004. Osiru continues to teach plant pathology related courses at Makerere University. Osiru currently serves on the Board of the African Crop Science Society and the International Network for Higher Education in Africa (INHEA) and on editorial boards of a number of Journals, including the Journal of Phytology. He was a member of the Founding Steering Group of the African Forum on Agricultural Advisory Services (AFAAS), and current on a number of Steering Committees including the Global Confederation of Higher Education Associations (GCHERA) and the Swedish Agriculture for Food Security 2030 Initiative. Osiru led the development of ECOWAS's Strategy and Action Plan for the Control of aflatoxins in West and Central Africa and a needs assessment for African agricultural research and training institutions to enhance collaboration with Brazil.