Water, Energy, & Environment
The resources of water, energy and the environment are interdependent and require integrated approaches to research and implementation that recognize the cross-sectoral nature of both challenges and solutions. Achieving sustainability and wise use of these globally essential resources requires an understanding of the synergies among them as well as the trade-offs among competing demands.
Carl Boehlert

 - Strengthening the Economic Sustainability of the Water Industry in Both USA and Egypt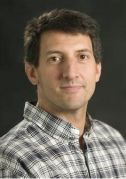 The proposed work aims at increasing cost-efficiency of thermal desalination systems through the development of new low-cost alloys with superior resistance to corrosion and higher working temperatures (up to 150°C).  The proposed low-cost alloys include TiMn-Zr alloys with high strength and high entropy alloys (HEAs), based on the FeNiCrMnSi system, with good cold workability.  We will rely on common elements such as manganese (Mn), nickel (Ni), iron (Fe), and silicon (Si) as raw materials in the alloy design.  The ease of processing; i.e. using cold working for the beta-type Ti alloys and face centered cubic (FCC) HEAs will also help reduce costs.  Each of the alloys to be studied will have higher strength than the commonly used commercially-pure Ti, which should give lower tube thicknesses and lower the costs further.
Potential benefits of inexpensive, corrosion-resistant materials extend beyond thermally-driven separations and can have significant broader impact on other desalination technologies.  We believe that the research program outlined in this proposal is a value-added project that can strengthen the economic sustainability of the water industry in both USA and Egypt by providing superior protection to key components of seawater desalination infrastructure.
Greg M Swain - 
Understanding Material Property
-E
lectrochemical Behavior Relationships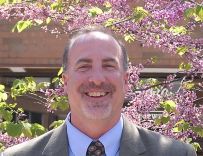 The planned fundamental research will advance knowledge about these new carbon electrodes regarding the structure of electrified interfaces and heterogeneous electron-transfer kinetics for soluble and surface-confined redox systems in aqueous and organic electrolytes. Understanding material property-electrochemical behavior relationships is critical for developing new electroanalytical applications for ta-C and ta-C:N thin-film electrodes that benefit the environment and human health. The effort will produce new insights on how the material properties, diffusion and electrochemical reaction rate impact the electrode performance. Heterogeneous electron-transfer rate constants and activation energies for electron-transfer for various redox probe molecules will be determined in different aqueous and organic solvent/electrolyte systems. All work represents new science that will favorably impact the field of electroanalytical chemistry.
The AAP Fellow will develop improved critical thinking and communication skills and learn about productive teamwork in a laboratory setting. Planned professional development activities will give the Fellow confidence and make them more competitive for employment. The AAP Fellow will experience the benefits of positive mentoring and understand how proper mentor-mentee relationships should exist. The Fellow will be educated on laboratory safety and proper chemical hygiene practices. Finally, the Fellow will work with the PI to develop lectures and exams and to deliver lectures in an undergraduate course on Instrumental Methods of Analysis(SS2021, NEU 417).
Tyrone Rooney  - The Characterization of 

the Magmatic Evolution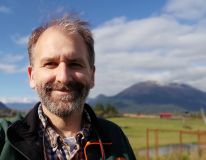 This project addresses the focus area of Water, Energy, and Environment. The primary focus of the project is the characterization of a magmatic (volcanic) system whose selection is led by the mentee and host collaborator. Volcanic systems can control all three of these variables – the chemical composition of surface (e.g. sodic lakes) and groundwater (fluorine concentration) is can be controlled by volcanic systems. Moreover, these systems are currently being exploited for energy in Ethiopia and Kenya. Volcanic systems on the African continent are profoundly underexplored – the fundamental research proposed here could have potential to be utilized more practically in these areas.  
The mentee will work with Prof. Rooney and host collaborator to construct a US National Science Foundation grant proposal. This proposal will utilize the data generated by the mentee and expand the scope to a multi-year project. As part of this process, the mentee will be involved in all stages of grant preparation from conceptual frameworks, logistical planning, and budgets. They will also be expected to take the lead authorship on at least one manuscript to be submitted during their time in the program. This manuscript will be written in conjunction with input from Prof. Rooney and the host collaborator. The manuscript will be submitted to a top-tier international journal. Mentee will be provided guidance on manuscript construction, argument construction, and data presentation.
Frederi Viens - Africa's Great Oasis: Attribution of Lake Chad's Variability to Human & Environmental Factors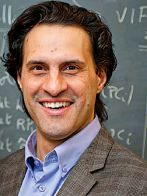 The project's main analytical tool is computational Bayesian statistics, a form of supervised machine learning which has its roots in the 18th century, and has taken off in the last 20 years thanks to improvements in computing. Any scientific scholar with mathematical training at the level of an undergraduate degree, and with some programming experience, will be capable of mastering the basic data science tools. This includes classical linear Bayesian hierarchical modeling, and its numerical implementation using the so-called Gibbs sampler and other Markov-Chain Monte-Carlo techniques.
The Bayesian paradigm leaves open a number of theoretical questions, about statistical uncertainty quantification, which are relevant to Viens's Lake Chad project, and which would satisfy the desires of a mathematical scientist to dig deep into theory, if that is a desired direction for the Scholar. The African Futures Scholar will also have an opportunity to engage in a highly original project on analyzing primary-source historical data to reconstruct the last thousand years of Lake Chad's climate. Another possibility for the Scholar lies in an environmental study of the globally significant Hadejia Nguru wetlands, which lie in the Lake Chad Basin, to understand how human activities affect this delicate ecosystem; this would be in collaboration with scholars from a Nigerian forestry institute.
Beyond the computational data analysis and coordination work summarized above, the early-career researcher will also help Viens with writing publications as a lead- or co-author, composing grant applications, and will have opportunities to participate in other Africa-centric data-science activities.
Paul Gueye - T
he V
alidation of Physics Models Used to Treat Nuclear R
eactions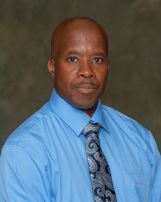 The proposed research focuses on the validation of physics models used to treat nuclear reactions involving rare isotopes at NSCL/FRIB and that are implemented in the Geant4 Monte Carlo simulation toolkit (www.geant4.org).The results from this research willbe presented at conferences,and published in at least one article in a peer-reviewed journal.The candidate is also expected to spend a significant fraction of the time at UCAD to implement the experimental activities associated with the proposed work and possibly supervise one or more students.
The proposed work will consist of:
-Development and validation of a Geant4-based code for low energy nuclear physics. This work is to primarily provide a benchmark for coding purpose and allow the training of students locally in the use of the Geant4 Monte Carlo toolkit using low activity sources (beta, gamma and alpha) and the Rutherford scattering experiment.
-Development of a Geant4 validation suite specifically tailored to neutron rich nuclei. The corresponding hadronic physics in the current version of Geant4 (10.5) includes amongst others various models for elastic and inelastic reactions, fragmentation, fusion and fission, break-up, abrasion-ablation and electromagnetic dissociation.

Wenda Bauchspies

 - 

Mainstreaming 

Gender

, Just

ice and Environmental Change

for Community

Sustainability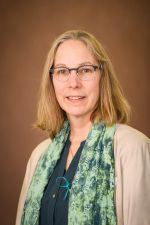 Gender, Justice and Environmental Change (GJEC) is a graduate specialization at Michigan State University that focuses on the intersection of gender, environmental change, and social and environmental justice. The GJEC program is designed to examine these issues and processes from multiple perspectives including local and global ones in order to think critically about social relations underlying environmental problems;politics of international, national or local environmental issues;environmental justice movements;use and management of agricultural and natural resources;and feminist environmental activism. The GJEC program is flexible and cross-disciplinary in design and challenges those in the natural science fields to integrate gender and justice concerns into their research. It challenges social scientists to gain expertise in the concepts, and methods of gender theory and environmental studies for community sustainability.
I am inviting an early career researcher to join me in the Department of Community Sustainability to develop expertise at the intersection of gender, justice and environmental change that can be applied to their current research interests in water, energy or environment. During the year, they will have the opportunity to meet with community sustainability scholars to discuss their case study as well as to engage in targeted research using qualitative or mixed methods for data collection. We will prepare a conference presentation for the African Studies Association Annual Conference and present it in Washington, DC in November 2020 on Gender, Justice and Environmental Change For and From an African Context. (And if not this, then one in the spring or summer of 2021.)
Jade Mitchell - 
Understanding the Health
Impacts of Fecal
-Oral Pathogens in
Waters Using Quantitative
Microbial Risk
Assessment (QMRA)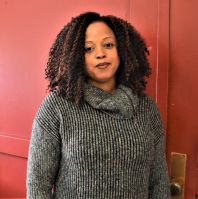 Our research on understanding water quality impacts on human health through risk assessment will contribute directly to this project. The PI has established contacts with researchers at the University of Nigeria, Nsukka –Nigeria and University of Pretoria - South Africa, who have local data sets and ongoing microbial sampling projects for waterborne pathogens in surface waters used for drinking and irrigation. The study will utilize data collected through culture based methods and molecular tools to detect, quantify and document the source of water pollution in local water sources. Pathogens of interests will include, E. Coli., Vibrio cholerae, Rotavirus, Adenovirus and Norovirus. Collected microbial water quality data will be used for risk assessment to estimate health impacts associated with contamination sources through multiple relevant exposure pathways including recreation, irrigation and drinking water. Additional sampling may be conducted to fill data gaps as well. We have experience in using advanced monitoring tools and building mathematical fate and transport models for environmental contaminants.
Leo Zulu - P

romoting Sustainable Natural Resource Management in Malawi's Tobacco Growing Areas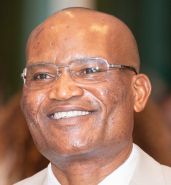 The mentee is having the opportunity to participate in research activities planned for the latter part of year 1 and the first half of year 2 – literature review, analysis of initial data to be collected this summer from focus groups and key informants on decision-making processes and willingness to invest ins sustainable wood and bamboo production, and has the opportunity to participate in data collection second summer on choice for land use allocation and wood/woodfuel value chains. The mentee will also co-author the first publication manuscript form the first part of data collection and have the opportunity to present results on MSU and home campus, one nationally in the US and possibly one in Malawi. Additionally, the fellow will have the career developmental teaching opportunity to give guest lectures in my undergraduate classes and to help facilitate and participate in selected sessions of my people/environmental geography graduate seminar. Mentoring will be based on a structured mentoring program as requires in my department, co-developed with the mentee and the home institution mentor. The mentee will also have the optional opportunity to start developing or co-develop a project proposal concept to advance their grant writing and potential to seek funding for research. The priority AAP research area is water, energy and environment.
Stephen Gasteyer - 

 Nexus Between Climate Change, Conflict, Gender, and Migration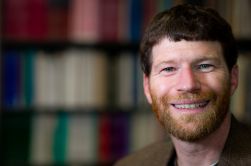 I propose that the research mentee would assist in working with me as lead faculty mentor, to develop research program at MSU that would address the nexus between climate change, conflict, gender, and migration.  We would expect that issues such as human health and gender would be critical focuses within research on the nexus.  The scholar would be invited to join a team of scholars working on developing this new area of convergence research. This proposed work group aims to take up the call of scholars to investigate the relationship between climate change and the emergence, existence, elongation, and impacts of conflicts (e.g. Scheffran, et al. 201256; Gemenne, et al. 2014). Our aim is to use this interdisciplinary forum to identify key interactions between climate change and conflict – developing new areas of investigation that move beyond current impasses in the literature. This workgroup will draw upon the considerable global scholarly expertise at MSU, to investigate the interactions between climate change and conflict. The scholarship to date makes clear that the interactions between these two phenomena are neither straightforward, nor predictable. Rather, they are coupled and interactive. Therefore, this workgroup seeks to dive deeper into these two phenomena as coupled, complex nested systems. Decades of research have demonstrated that natural resources scarcity, even of a critical resource such as water, has not generally led to armed conflict between nations (Wolf 2009)7.